Hlinky 132: Women and Social Welfare. Alice, August and their children Margareta (Didi) and Eric lived here.

In 1918, August, the son of Arnold Löw-Beer, became an associate in Aron & Jacob Löw-Beer's Söhne firm. In 1922, he built a stand-alone villa for his family at Hlinky 132, complete with nearly 30 rooms and a large staff, making the home a truly luxurious place to live. The building was taken over by the German army in 1940 and used for the Sicherheitsdienst (SD, Security Service). After the war, it became a nursery and children's home, and was used for this purpose for decades.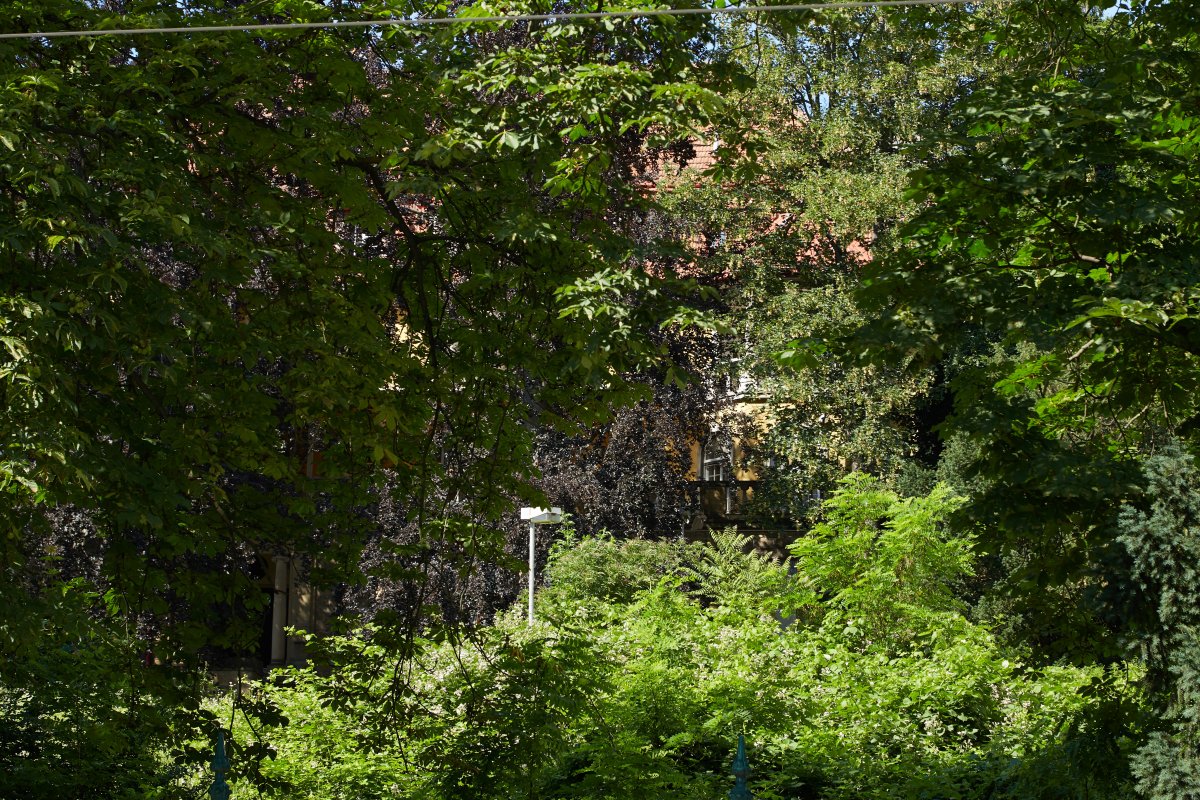 Photo: The villa of August and Alice Löw-Beer at Hlinky 132, view from the garden. Photo: Štěpán Kaňa
Taken from the commemorative texts written by Daniel Löw-Beer:

At first, the marriage of Alice and August did not meet with the family's approval. Alice was beautiful, she had many suitors and it's possible that some of them spread rumours about her. Immediately after the wedding, August was disinherited, but he was quickly reinstated and accepted back into the family and the family business as well. The couple had a certain chemistry. Alice was a practical, enterprising, amazing hostess and her husband was a charming and convincing diplomat as well as an Austrian consul.
Their son Eric Löw-Beer described his memories as a child: "Mother played the piano in the afternoon; she was educated, and had diplomas in piano and French. Father told me stories in the evening, usually about motorcars, which were a novelty at the time. The chauffeur took August and Alice all over Europe, including England, and to North Africa, before the world wars. My mother was a nurse at the local hospital during the First World War, while father was enlisted."
Eric's sister Didi remembers the Löw-Beer women: "The women were exceptional and marked out the Löw-Beers as much as the men – my mother Alice organised much of the activity, started the early welfare state for factory workers, pensions and healthcare; she visited workers when they were sick; she did charitable work. The women could start a sentence in one language and finish in another, they were the equal of the men in conversation, and guided their decisions."
Eric's and Didi's mother Alice was a beautiful woman, remaining so well into her 80s, when I visited her in London. She reflected many of the qualities, which allowed the Löw-Beer women to be at least the equal of the men. She was practical, enterprising; her handiwork was sold at Harrods in London. She visited the elderly for the Red Cross and was an excellent hostess, always elegant, with a strong character, but handled people with humour and was particularly good with children.
The women mixed Jewish principles of justice into a sense of social welfare. They laid the innovative social welfare basis of the business, which created a unique partnership with their workers. The women also outlived the men into their 80s and 90s and told me many of the family stories. I remember their warmth, their grace and the power of their characters. I remember thinking that when my grandmother Alice was gone, it was a unique culture, a way of living that would not repeat itself. They had survived from a culture of a particular place and time, and that could not be passed on. It was like watching a species of human being, a rare, graceful and powerful animal, going extinct.
Travel tip: 
The Löw-Beer trail stops 4 to 10 are all on the number 1 tram route. The first tram line in Brno, established in 1870, was horse drawn, and this was followed by a steam tram in 1884 and an electric tram in 1900. The number 1 tram route was opened in June 1900.