Jewish architects in Brno and their work.
An integral part of the Brno identity is functionalism – a style that was typical of the First Czechoslovak Republic and to which Jewish architects and builders significantly contributed. One of the most remarkable examples of functionalist architecture in Brno is the synagogue called Agudas Achim– literally the 'Community of Brethren' – built with donations from the community of Orthodox Jews who fled to Brno from Galicia during World War I.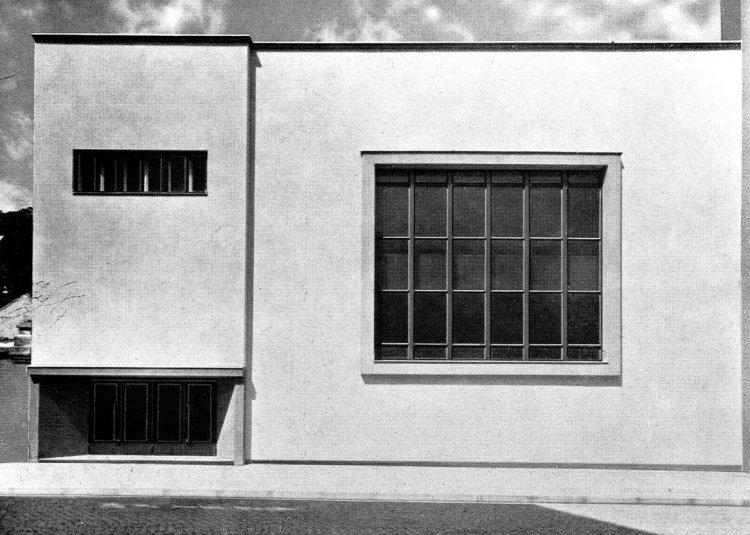 Synagoga Agudas Achim. Foto © Muzeum města Brna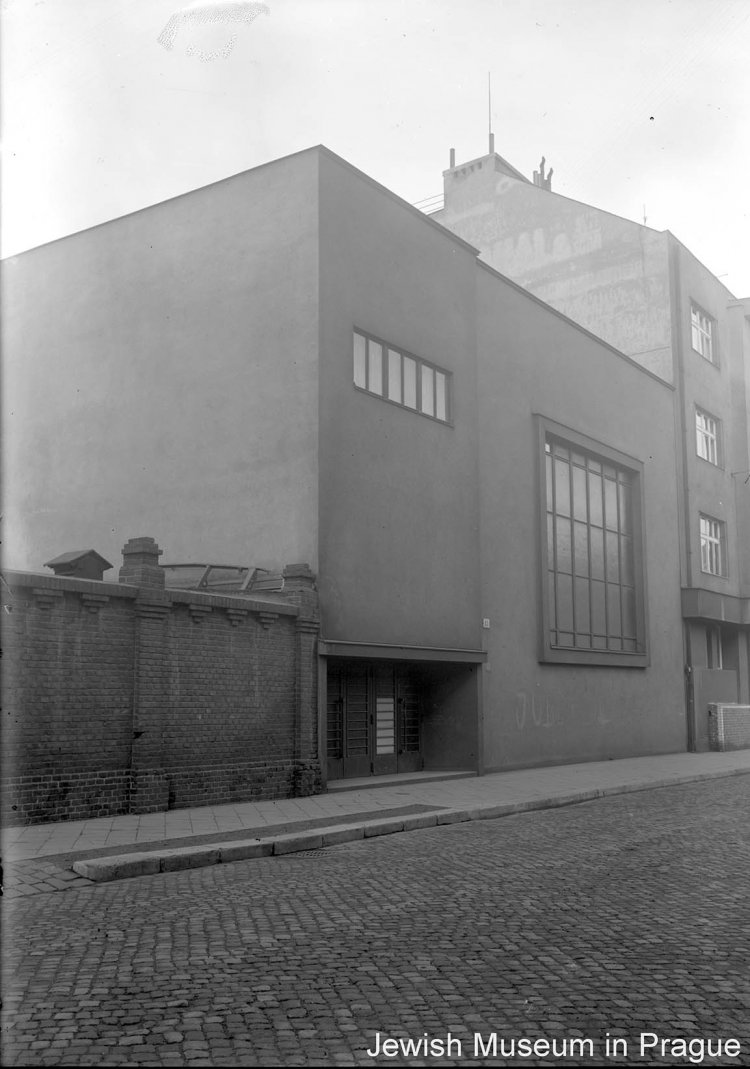 Synagogue Agudas Achim. Photo © The Jewish Museum in Prague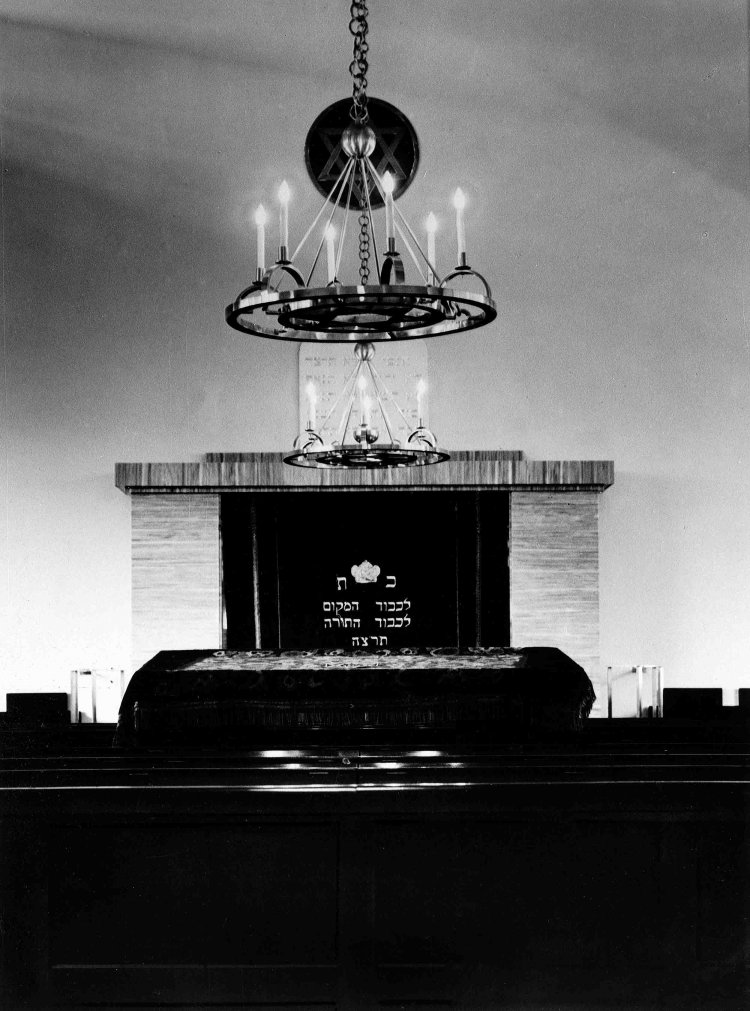 Interior of the synagogue. Photo © The Brno City Museum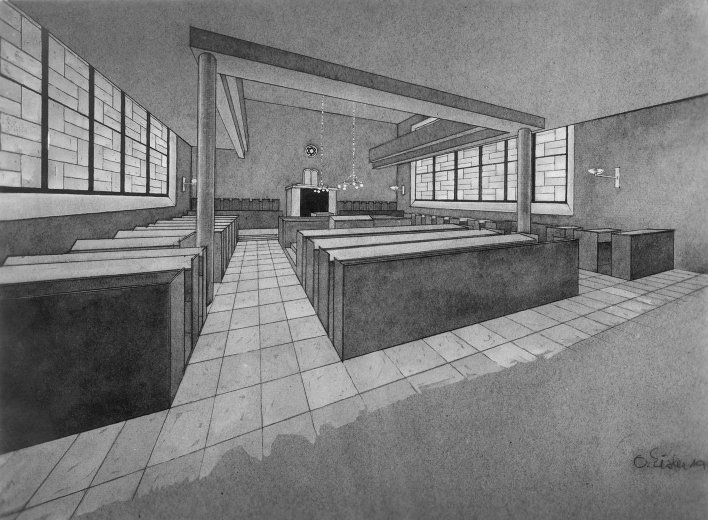 Drawing of the interior. Photo © The Brno City Museum
The modest architecture of the synagogue was designed by the architect Otto Eisler in the spring of 1934, and built by his brothers, Arthur and Maurice Eisler, two years later. Their company was one of the most important businesses of its kind in Brno, and between the wars, it constructed some of the most important functionalist buildings, including the famous Villa Tugendhat, designed by the German architect Mies van der Rohe.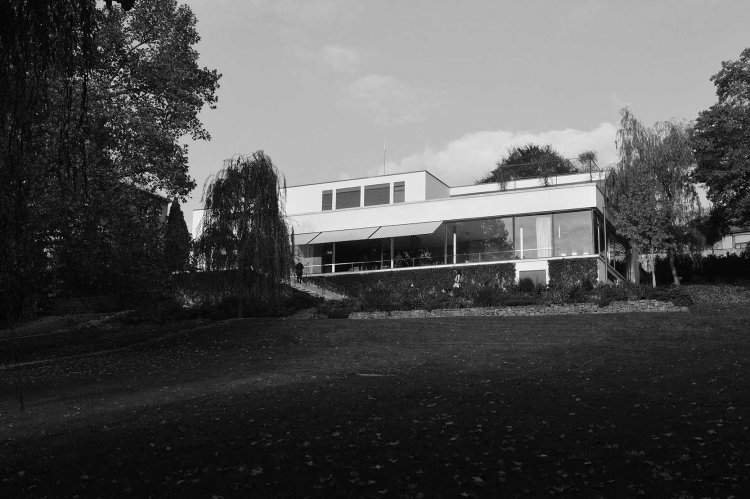 Villa Tugendhat. Photo © PETR1987
Otto Eisler was an eminent architect of rental and residential houses, villas, and public buildings, and he often collaborated with other world-renowned architects of Jewish origin from Brno. During the occupation, Otto was imprisoned in a concentration camp, as were his brothers, Arthur, Maurice, and Hugo; only Otto and Maurice survived. Another major architect from Brno was Ernst Wiesner, one of the greatest architects of Central European functionalism and a much-sought architect for the elegant villas of the richest Brno Jewish businessmen, manufacturers, lawyers, and doctors, as well as for department stores, cafés, and other public buildings.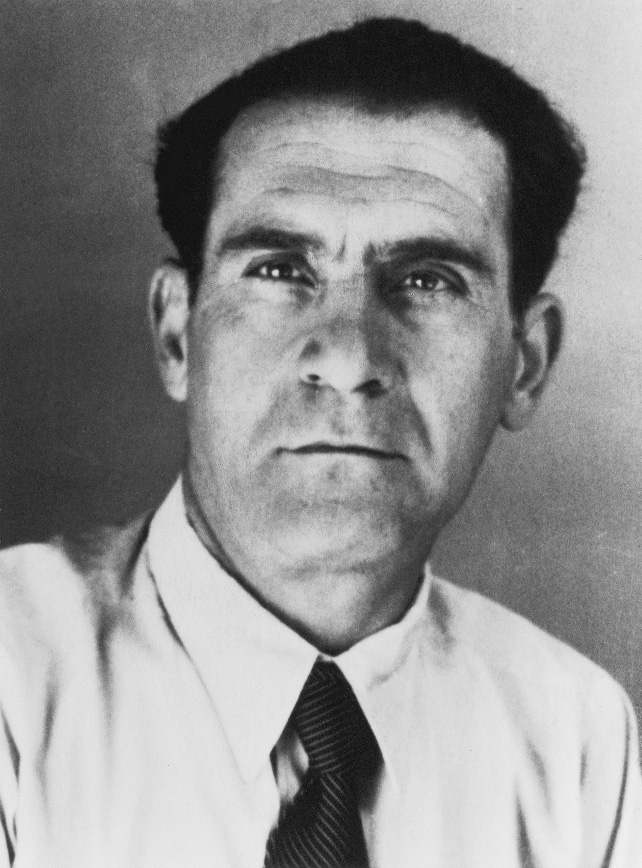 Otto Eisler. Photo © The Brno City Museum
The golden age of functionalist Brno ended with the Nazi occupation. Many architects of Jewish origin, such as Ernst Wiesner, Zikmund Kerekes, Leopold Drucker, Norbert Troller, Endre Steiner, and Rudolf Lothar Baumfeld, managed to flee into exile at the last moment, where they spread the fame of Brno functionalism. Many prominent architects and construction entrepreneurs, such as Jan Haas, Heinrich Blum, and Felix Gallia, however, died in ghettos and extermination camps in Poland and Ukraine. Otto Eisler was the only Jewish architect who worked in postwar Brno. When the family construction company was nationalized after the Communist coup d'état in February 1948, he was appointed the head of the Brno zoo, where he designed several pavilions and other constructions.
Outside of religious services, the synagogue is open only for guided group tours organized by request through TIC Brno or TIC JCB.