The Main Train Station. The railway as a symbol of escape or doom.
A major train station on the Ferdinand Northern Railway and later the Northern State Railway, today's Brno Main Train Station was one of the oldest large railway stations in the Habsburg monarchy. Regular services on the tracks between Brno and Vienna were opened in 1839, and ten years later, a line was opened further to the north. The railway made doing business easier and allowed the Löw-Beers to expand across Europe and the whole world. The railway is one of their symbols of success, but also a symbol of their end. It was on these tracks that the Jews were sent to work, concentration and extermination camps. Stories of uprooting, escapes, and re-searching are stories of survival, but we must not forget the millions who were unable to escape.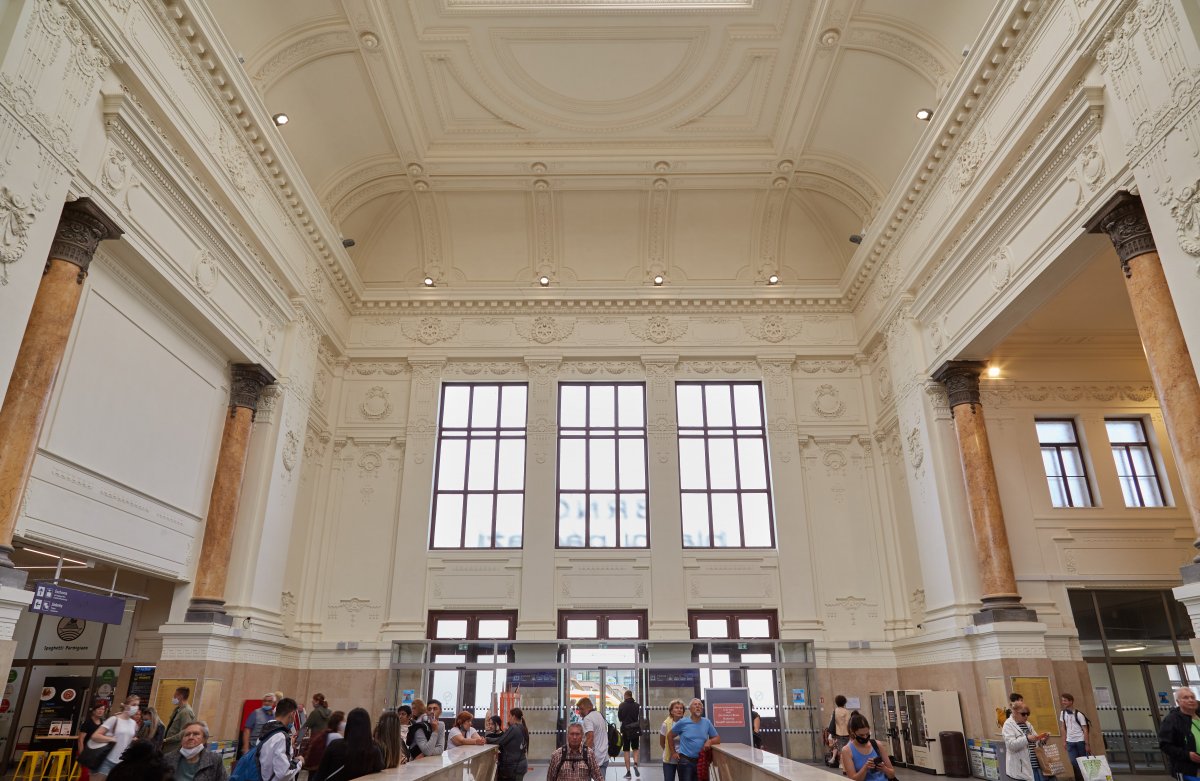 Brno Main Train Station. Photo: Štěpán Kaňa
Taken from the commemorative texts written by Daniel Löw-Beer:
My grandmother Alice Löw-Beer forced my grandfather Walter to escape Brno. Walter would have stayed to defend his factory in Brno to the front steps of his house in Hlinky. She also managed to get a visa for her mother Marguerite. They reached the coast of France to take a boat to England. Marguerite told my grandmother she could go no further. She wanted to return to get her other daughter and her sister Dora, who were trapped in Hungary.
.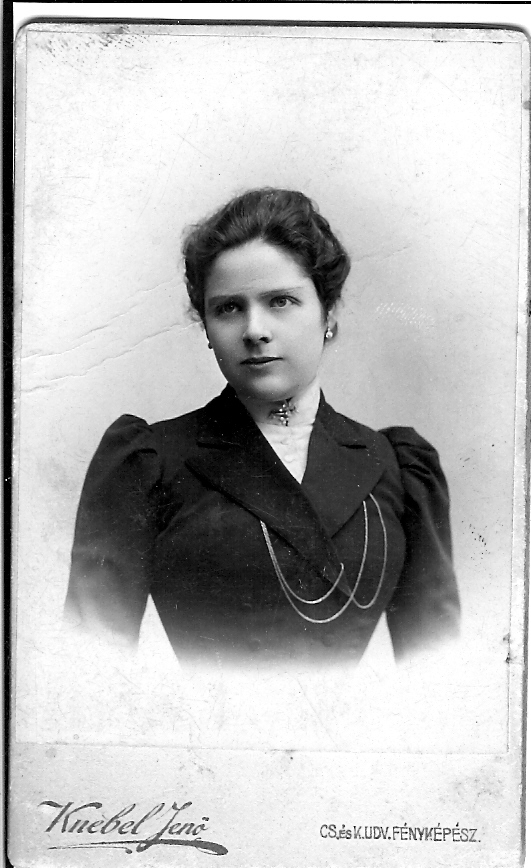 Remembering Marguerite Löw-Beer and Sister Dora. Photo: family archive
What remains are two letters from Marguerite, written to Alice on 15 and 19 June 1944 when they are about to be deported to Auschwitz. The voice is clear, cogent, seeing, and also unforgiving.
 15 June 1944
"All sorts of rumours are spreading in the ghetto and it is possible, God forbid, that they will come true, as in many towns in Hungary already. For this reason, I want to write to you before we come to be deported, which means death. Although I like life very much, I look calmly at the future. My thoughts surround you daily and hourly, my dear children and grandchildren."
19 June 1944
"We are due to be deported in a few days. In order to give you an idea of how we live: the ghetto is separated by a high wooden fence; a policeman stands in front of it. One is only permitted to have one chair; eggs, butter and cream are forbidden, meat is 100g per person per week. And we must all wear yellow stars: whoever fails to do this is sent to a concentration camp without pity. That is the Christian culture of loving your neighbour, which they pride themselves in. One is loaded into cattle trucks housing fifty and more persons. May our torturers and murderers be cursed. Their names should be remembered when the day of reckoning arrives, and I ask you to hand these names to those who will be called up to judge them. My dearest children and grandchildren, how I would have liked to have seen you all. My last thoughts will be for you all."
One of the most powerful Löw-Beers, Alfred, who travelled from the Brno railway station toward the frontier, was disguised as a poor tailor. He was arrested on the train with five others while his family waited for him in vain in London. When they had waited long enough, they sent a British spy, Sir Paul Dukes, to try and find Alfred. Sir Paul interviewed the Gestapo who arrested Alfred: "He was brought to me about midday on Easter Monday. He was an elderly man, plainly dressed, very nervous. He said he had a tailor's business in Prague." The next day Alfred was found dead on the railway tracks. There are many different versions of what happened, but through it all, one fact remains: Alfred Löw-Beer, one of the wealthiest and most powerful men in Czechoslovakia, died on the railway tracks fleeing Brno. The story is told in the book An Epic of the Gestapo by Sir Paul Dukes.
We only learned the story of what happened to our factory fifty years later, when my father Thomas Löw-Beer read the novel Schindler's Ark by Thomas Keneally one evening in the early 1980s. My father would often keep his bedside light on late, attending to all his medical papers. My mother switched off her light, kissed him good night, and turned over to her side. As the rest of our house was floating in their sleep, he was soon as wide awake as the moon. At first it was just a good story, well written, pacy, with psychological insight and a tugging ethical theme. It was only near midnight that Tom started to recognise the landscape and places of his childhood, the factory buildings, the stream, the railway crossing, the place names he knew as a child. A place where he had lived and where he could not return to came alive in another, unknown story. My father read through the night and would have carried on all week if needed. It was a book he wanted to finish but didn't want to end. He was in Czechoslovakia again, only at dawn did he return to us in Birmingham, England. I remember my father at breakfast. I wanted him to pass me the Weetabix, he wanted to talk about this man Schindler. I needed to catch the bus to school, but he wanted me to listen. He was exasperatingly slow with the breakfast cereal. I reached over to grab the milk. If I had asked him to pass it, it would have taken ten minutes and I would have missed my bus. Yet when I caught his eye, he did not look tired. He looked younger. He looked as excited as a small child, as if something in him had been awakened. He tried to explain to me about the Schindler's Ark he had known in a different life: it was his family's factory. The factory that had been stolen from the Löw-Beers had been used for good during the war. Like many teenagers, I didn't understand what it meant to him, why an old-fashioned story from the past was important. I just wanted my breakfast and to get the bus to school. Yet I admit, I couldn't concentrate on the bus ride to school, on top of the double-decker bus, thick with cigarette smoke. I looked out the window and tried to see Czechoslovakia. I tried to see something of what my father had seen. It wasn't so much the facts he had told me. It was rather the look in his eye, my father young again, like a child.
The final goal of this trail is to find and visit the so-called "Schindler's Ark", the Löw-Beer factory, a unique work camp, where the Jews from "Schindler's List" were protected from being deported to Auschwitz. The story gained worldwide fame thanks to the Oscar-winning film by Steven Spielberg. It is one of the most interesting places from World War II and it lies just a short 30-minute trip by train from Brno.
Travel tip: Some trains that run on the line between Brno and Prague stop in Březová nad Svitavou. Schindler's Ark can be found about 500m south of the train station. Daniel Low-Beer bought the decrepit factory, and together with Arks – Löw-Beer & Schindler Foundation he intends to build a museum and a memorial for Central European Jews.
Watch the scenes from the film, Schindler's List, especially the scenes from the factory, of Schindler's speech to the employees at the end of the war, and the scene where "his" Jews give him a ring made of gold from their own teeth inscribed with the words:
"Whoever saves one life saves the world entire." 
Go and find the impressive original buildings of this factory in Brněnec, and also read my book, The Arks: The Löw-Beer Story Behind Schindler's List and Villa Tugendhat, a true story of one unlikely survival.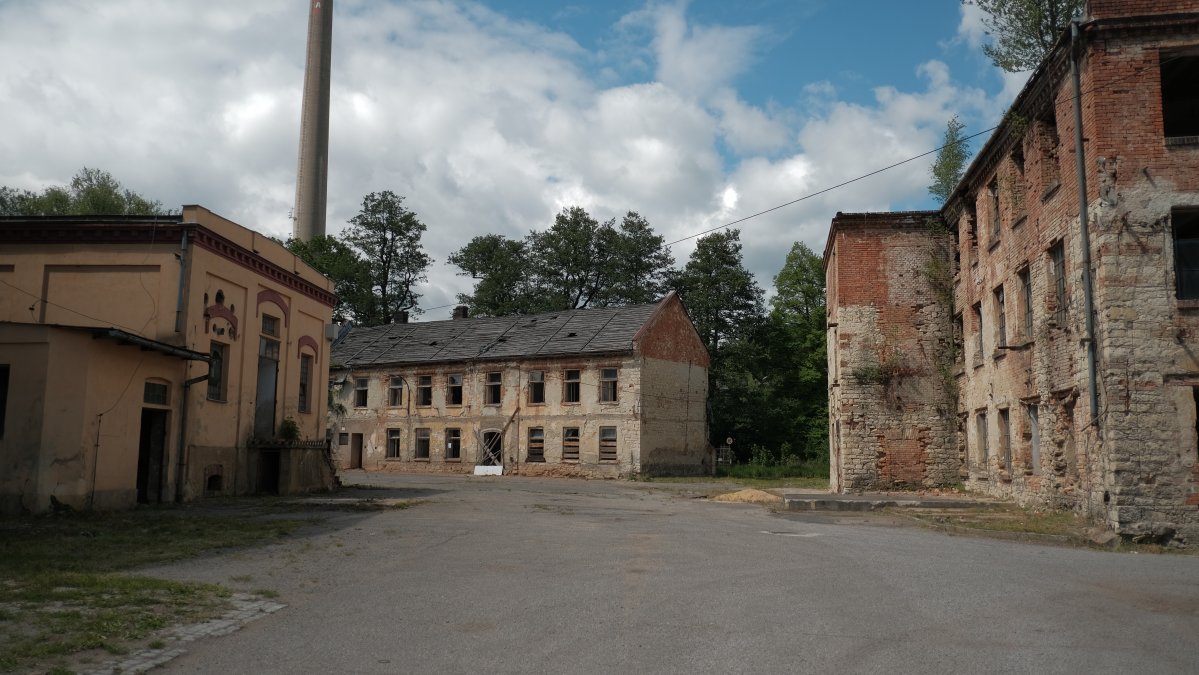 Brněnec. Photo: Tomáš Bláha